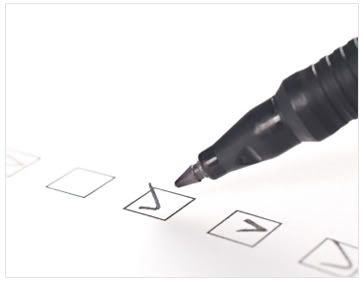 So last week's ICFN was delayed. It's still on hold. I'm waiting to hear back from third parties that were interested in conveying it to a different format. Awaiting correspondence always makes days or weekends feel longer, from responses to job postings to queries about Magic trades.
But while I was waiting I took a look at the various projects I've lined up for myself.
There are three things that go against me when I try to sit down and get my writing pants on: I'm always thinking of new ideas, I'm not terribly organized and I'm easily distracted. All it takes is a cat darting across the floor, a ringing phone or a stray thought on something awesome unrelated to the project at hand to force me to refocus my efforts. I do turn off HootSuite and other things when I'm actually writing, but that only addresses the distraction problem.
You can take a look at my desk, my kitchen sink or either basement I have stuff in (here in Lansdale or at the ancestral place in Allentown) as silent testament to my lack of organization and pack-rat nature. This also ties in to my ideas. New ones creep into my brain all the time. An action sequence, a bit of dialog, a new character in an old setting… this stuff floats in and out from time to time. It takes conscious effort to nail it all down. And once I do, I need to get it into some sort of organized sequence.
Obviously I want to finish things I've started before I begin anything new, so let's get some priorities straight here. This is pertaining mostly to my own publishable (eventually) writing, not other projects I've taken on (the Vietnam manuscript) and the weekday drivel in this blog.
I feel I should finish Red Hood first. It's the shortest piece, and with it my collection of mixed-myth stories reaches a total of five. Akuma (Japanese oni in a period slasher story), The Jovian Flight (Greek myth IN SPACE!), The Drifter's Hand (Norse myth in the Old West) and Miss Weaver's Lo Mein (Chinese myth as a modern romance) round out the rest. That may be enough for an anthology, but I'm uncertain. I may want to do a sixth story.
The rewrite of Citizen in the Wilds must come next. I've started outlining the new opening, and will track the appearances and growth of characters to ensure they're consistent and sympathetic, two problems pointed out by at least one review on Book Country. The problem with the way it opened before was I was cramming too much exposition into the first few pages and not giving the characters enough time to develop and establish connections with each other and the reader – in other words, I opened too late. So I'm starting a bit earlier. Giving these people more breathing room. You know, before I kill most of them.
I have an idea for a Magic: the Gathering piece but as it may be nothing more than fan fiction and Wizards has better things to do than entertain the notions of a relatively unknown hack like myself (as opposed to known hacks like Robert Wintermute), I'll try not to devote too much time to it.
Once I finish up with the other stuff I'll go back to Cold Iron. I plan on taking this lean, mean and well-intentioned supernatural noir thing I threw together during my commutes of the last few months and putting it through the prescribed Wendig cycle of editing my shit. The Wendig cycle, by the way, has little to do with Wagner's cycle. More whiskey and profanity, less large sopranos and Norse symbolism.
Meantime, the blog will keep the writing-wheels greased. More Westeros fiction for the Honor & Blood crowd. More flash fiction challenges. Reviews of movies, games and books. Ruminations on trying not to suck as a writer.
And Guild Wars 2 stuff, because that MMO looks pretty damn awesome, not to mention damn pretty.
Stay tuned. I may be down, but I ain't licked yet.