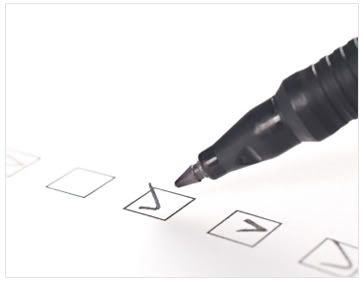 So last week's ICFN was delayed. It's still on hold. I'm waiting to hear back from third parties that were interested in conveying it to a different format. Awaiting correspondence always makes days or weekends feel longer, from responses to job postings to queries about Magic trades.
But while I was waiting I took a look at the various projects I've lined up for myself.
There are three things that go against me when I try to sit down and get my writing pants on: I'm always thinking of new ideas, I'm not terribly organized and I'm easily distracted. All it takes is a cat darting across the floor, a ringing phone or a stray thought on something awesome unrelated to the project at hand to force me to refocus my efforts. I do turn off HootSuite and other things when I'm actually writing, but that only addresses the distraction problem.
You can take a look at my desk, my kitchen sink or either basement I have stuff in (here in Lansdale or at the ancestral place in Allentown) as silent testament to my lack of organization and pack-rat nature. This also ties in to my ideas. New ones creep into my brain all the time. An action sequence, a bit of dialog, a new character in an old setting… this stuff floats in and out from time to time. It takes conscious effort to nail it all down. And once I do, I need to get it into some sort of organized sequence.
Obviously I want to finish things I've started before I begin anything new, so let's get some priorities straight here. This is pertaining mostly to my own publishable (eventually) writing, not other projects I've taken on (the Vietnam manuscript) and the weekday drivel in this blog.
I feel I should finish Red Hood first. It's the shortest piece, and with it my collection of mixed-myth stories reaches a total of five. Akuma (Japanese oni in a period slasher story), The Jovian Flight (Greek myth IN SPACE!), The Drifter's Hand (Norse myth in the Old West) and Miss Weaver's Lo Mein (Chinese myth as a modern romance) round out the rest. That may be enough for an anthology, but I'm uncertain. I may want to do a sixth story.
The rewrite of Citizen in the Wilds must come next. I've started outlining the new opening, and will track the appearances and growth of characters to ensure they're consistent and sympathetic, two problems pointed out by at least one review on Book Country. The problem with the way it opened before was I was cramming too much exposition into the first few pages and not giving the characters enough time to develop and establish connections with each other and the reader – in other words, I opened too late. So I'm starting a bit earlier. Giving these people more breathing room. You know, before I kill most of them.
I have an idea for a Magic: the Gathering piece but as it may be nothing more than fan fiction and Wizards has better things to do than entertain the notions of a relatively unknown hack like myself (as opposed to known hacks like Robert Wintermute), I'll try not to devote too much time to it.
Once I finish up with the other stuff I'll go back to Cold Iron. I plan on taking this lean, mean and well-intentioned supernatural noir thing I threw together during my commutes of the last few months and putting it through the prescribed Wendig cycle of editing my shit. The Wendig cycle, by the way, has little to do with Wagner's cycle. More whiskey and profanity, less large sopranos and Norse symbolism.
Meantime, the blog will keep the writing-wheels greased. More Westeros fiction for the Honor & Blood crowd. More flash fiction challenges. Reviews of movies, games and books. Ruminations on trying not to suck as a writer.
And Guild Wars 2 stuff, because that MMO looks pretty damn awesome, not to mention damn pretty.
Stay tuned. I may be down, but I ain't licked yet.
---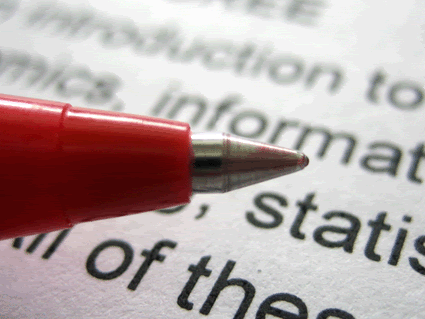 The goal since I was about 10 has been, to put it simply, getting published.
Back in 80s, when this goal took shape fully in my embryonic little mind, getting published meant traditional print. Robert Heinlein, Tom Clancy, Stephen King, Clive Cussler and Diane Duane got themselves ink in hardcover and paperback books. The Internet was an infant. Reading fiction on a handheld device smaller than one's Trapper Keeper sounded like something out of Star Trek.
Here we are, in 2011. We're still waiting for our jetpacks, but electronic word delivery is thriving while many traditional publication schemes are dying on the vine.
It's still out there, to be sure. I'll be shelling out for the next Song of Ice and Fire and Dresden Files books. But I've gotten caught up (mostly) with Chicago's professional wizard thanks to the gift of books through the Kindle. And publishers like up-and-comer Angry Robot are on dual tracks of traditional dead tree formats and the shiny hotness of e-publishing.
I think it's past time I shook myself free of the big-hair coke-sniffing Reaganite idea of only ever making it as an author if I get a book on the shelves in a Barnes & Noble. Sure, Starbucks is going to keep its live-in partner alive for a while but most traditional bookstores are really feeling the pinch. The Internet, on the other hand, isn't going anywhere.
Neither are authors like Chuck Wendig.
Yeah, he gave me another kick in the ass this morning. I've been wondering how exactly I'm going to juggle writing one novel and rewriting another and still have a shot of getting fiction into the hands of readers before I get much older. And then Chuck's post underscored something that's been staring me in the face: I'm sitting on a bunch of it.
What's to say I can't write one novel, rewrite another AND put together a short story anthology?
I know a few of these stories are available to you currently for free through the link above. Others have appeared before (or have been promised to – I'm looking at you, Polymancer). But the free fiction's pretty raw. Like a bunch of carrots in the store, you need to wash them off and maybe take a peeler to them before they're at their best.
In other words, I need an editor.
I'm also going to need a cover artist. Maybe a photographer, maybe a more traditional pen-and-tablet artist, but somebody with visual arts skills far exceeding my capacity to doodle is going to have to help me out. I'm not about to wrap up a couple stories in twine, dump them on Amazon and say "Here you go, suckers, buy buy buy!" I'd like to think I'm a bit more professional than that.
I have no idea how I'm going to pay these intrepid and conjectural helpers, but hopefully something can be worked out. If you're reading this and want to help, let me know.
Finally, in this anthology-to-be is going to be one story never before seen. Partially because it's going to be another of those odd hybrids of disparate genres, and partially because I haven't written it yet. It's my hope that this, coupled with revised & edited versions of previous tales bundled into an easy-to-read one-stop shop will give folks enough incentive to pick it up.
And in doing so, they might become interested enough in my voice, style or sheer insanity to want to read more, which is where the novels and future shorts will come in.
One can only hope.
ABW, BTFO, etc.
---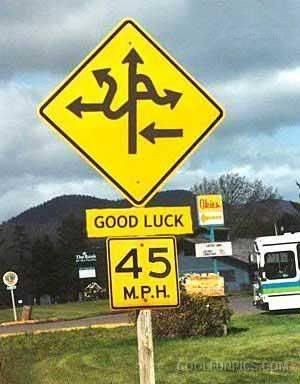 Technology really isn't this scary. Relax.
There is an ever-growing crossroads where art and technology meet. As companies develop easier and shinier ways to put smaller and yet more expensive devices in the hands of consumers, the degree to which technology permeates those consumers' lives grows. That technology not only makes communication and advertisement easier but also allows artists are more direct route for reaching new audiences, provided the artist in question leverages the tools available.
Art and technology have more in common, though, than just being a medium of expression and its means of distribution. Both are forms of alchemy. Both allow for the creation of something out of nothing.
This blog entry began as a blank text document. Paintings begin as blank canvases. New devices start their lives as empty documents, bits of graph paper or pages in a sketch journal. They all spring from the same source – our imaginations. And imaginations and artistic minds are much like processors, capacitors and bits of memory. The more there are in close proximity working in concert, the more powerful the outcome.
That's why collaboration and the sharing of ideas is so important. Technology makes this easier than it has ever been, and art is still sought by audiences the world over. The more artists support and promote one another, the more successful everyone becomes as a result. And the more an artist leverages a resource like Twitter or Facebook, the more they can support and promote other artists.
So why is there a divide between art and technology?
Between social media, fundraising means and the advance of media-streaming methods, it should be easier than ever for purveyors of art, from the lowly aspiring novelist to the coordinator of major musical events such as orchestra concerts and ballet performances, to put their labors of love in front of as many eyeballs as possible. Yet some of these artists and art-friends refrain from using these accessible and free-to-use tools. Are they uncertain of the hows and whys? Unaware of their presence or power? Unimpressed by what might seem to be a passing fad?
I wish I knew the answers to these questions. To me, technology is nothing to be feared or scoffed at by the artist. This divide, which is all too real and yawning for some artists, should be seen instead as a crossroads. And as more artists embrace the technology available to them to make their lives easier and give them more time to create, and technology continues to be molded by digital artists and natives, the crossroads will continue to grow until it becomes a town square of its own.
And Philadelphia's one of the best places for it to happen.
Sure, the west coast of the US is covered with tech talent, AAA game studios, big media moguls, what have you. And New York is the landing zone for art and fashion from the rest of the world. Philadelphia may never attract multi-million dollar corporations bent on harnessing technology or the most glamorous of glamor-making glamorhounds. What it has, does and will attract is fresh, interesting and passionate talent from all walks of life. Much like the technology I've discussed, it's a crossroads for all sorts of people, from the tech-savvy to the artistic and everything in between. And you can bet that, this being Philly, when the exciting stuff starts happening and new ground gets broken as this crossroads continues to expand, somebody's gonna be loud and obnoxious. Like the guys over at Geekadelphia or Technically Philly, for example.
In any event, I think what those of us who have technical inclinations need to impress upon artists is that the barrier for entry when it comes to valuable tools like social networks and streaming media is not as high as one might think. We need to educate, to network and to ignite imaginations. If we can do this for artists, the artists can in turn do it for the world.
That's my take on it, at least.
---