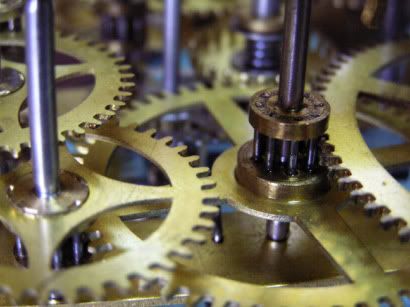 There was an invasion in our apartment earlier this week. It happened without warning, and before any of us knew it, we were all in varying states of incapacitation. We felt powerless to move much, let alone be productive or get much accomplished.
I'm not sure what the bug was, but it killed my brain by way of my sinuses on around Tuesday evening.
Caught in a miasma of enzymes, pain, face drainage, and general blargitude, I struggled to hold onto what I felt was a renewed sense of productivity. Unfortunately, my body did not agree with this intention. My immune system was throwing haymakers at whatever had invaded my body, and that required copious amounts of spoons. I rode it out until around this morning, mostly gaming through it.
Incidentally, I have no idea why it took me so long to get around to finishing the Witcher games, and I haven't even touched the Wild Hunt yet. Which is odd, considering I made it into the Gwent beta — a pretty solid game, so far.
Still, in spite of the best efforts of the bugs (remember, kids, the only good bug is a dead bug — do your part!), I was able to crank out the words. Only a few hundred a day, but considering I was huddled in my bathrobe reaching shakily for coffee treated with special chocolate syrup and frothy hemp milk, I still consider that a triumph. I made good use of my time.
Time management can be extremely problematic for creative types. A lot of my time over the past year has been taken up by the Work, especially since Starbucks and I parted ways. Getting to a place where I've felt comfortable carving out the space to invest myself in the words that need to be written seemed less important than unearthing and celebrating my truest Self, investing in the best alchemist I can be, on a daily basis. It was my niece's input on the novel in progress that rekindled the fire in me to get it done, to entertain as well as inspire, to give people like my niece a protagonist who neither falls into old tropes nor bores the reader. It's important, now more than ever.
Time management is undoubtedly an 'adult' skill, and by their nature, creative folks may not have the best grasp of 'adult' skills. There's a reason for that: we haven't lost our whimsy. We still want to play. We still prefer the worlds in our heads. The key is to utilize that energy, focus it into what we'll manifest, and help others see what we see, wonder at what we wonder.
It can be difficult to feel empowerment. To let others in like that. To believe we're worthy of the accolades and success.
It's risky to manage your time to make that happen, rather than playing.
But the things we play with were created by people who faced the same struggle.
And we should repay them in kind.
On Fridays I write 500 words.