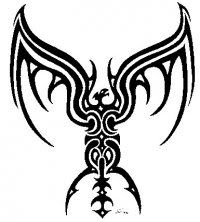 In Pennsylvania's northern reaches, amongst mountains wreathed in fog and criss-crossing freeways, the Ramada at Clark's Summit feels like a secluded retreat from big-city civilization. It's a nice hotel in an interesting position, and twice a year it plays host to the Mid-Eastern Pennsylvania gaming convention, a.k.a. MEPAcon. This was my first experience at this event, and it definitely will not be the last.
I arrived to run a demo of Maschine Zeit, a session of the StarCraft board game and to break in the diplomatically-oriented rules of Conquest of the Empire. None of those things happened. Going through the experience of sitting at empty tables inspired me to remember proper ways to survive a convention. In spite of this disappointment, however, a great time was had.
The raffle, auction and other goings-on Saturday night informed me very much of the sort of people who attend the convention. It's hard not to feel at home amongst other gamers who hiss at new editions of Dungeons & Dragons, laugh at jokes about random number generation and cheer for plush Cthulhu dolls. I took a trip into the forgotten mists of the very early 1990s with a session of the video-driven board game Nightmare and tried out a trick-based card game called Spooks. I found myself wishing two things: that I had arrived sooner, and that I had brought my wife.
Sunday brought the aforementioned empty board game tables but also a rousing game of the co-operative struggle against the Great Old Ones, Arkham Horror. I also took a break to try a new card game The Werewolves of Millers Hollow, a.k.a. "Are You A Werewolf?" The expansion New Moon was included and I did not have the wherewithal to call it the "Team Jacob" game, an opportunity my bride would have capitalized upon.
Finally on Sunday I had a fantastic encounter with beloved spec fiction author C.J. Henderson. The experienced pen behind occult detectives and the adorable "Baby's First Mythos" gave this struggling author some much-needed advice on bridging the gap between unpublished and published. Many of his words bubble in my brain, and I'd like to stir the internal pot and relate his words in some fashion soon. I highly recommend checking out his work. He's also inspired me to spruce up this webspace a bit.
With an overall drive time of just under two hours, even using a non-turnpike route, and very reasonable registration fees, I plan on making time to properly enjoy the next MEPAcon in April of 2011. I plan on bringing Maschine Zeit and StarCraft once again, along with Ninja Burger as a scheduled event and pick-up games of Chrononauts, Spammers (my prize from almost winning Nightmare), Three Dragon Ante (if I can get my hands on a deck) and possibly Magic: the Gathering.
More than anything else, I've been inspired to write more fiction and columns related to these genres and hobbies, continue running and playing old-school tabletop games and find ways to include the missus as much and as often as possible. Big thanks to MEPAcon's excellent staff, the fine gents at The Portal Comics & Gaming and the folks good enough to put up with me. I look forward to seeing, speaking with and playing at the tables of the great people I met in the days, weeks and months ahead.