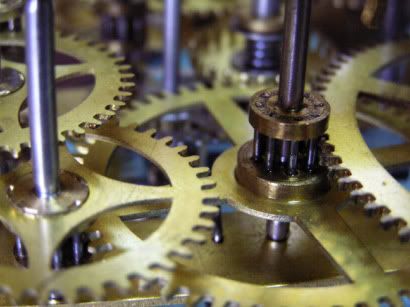 The writers I am fortunate enough to know either in passing or in person are exceptional people. They are endlessly creative, skilled with language, and above all else, pretty stubborn. You have to be, if you want to make it as a writer. Especially given the systems in place in the world around us.
When I would doubt myself or encounter bullies in my school days, my mother would tell me "illigitimus non carborundum – don't let the bastards grind you down." Despite being faux Latin, the phrase stuck with me. However, I've come to understand that rather than individuals doing the bullying, there is an entire system that wants to grind me, and people like me, down.
In my case, the saddest part is that I subjected myself to it. Be it due to pressure from an impending life-change toward marriage and parenting or a complete lack of confidence in my ability to sell myself and my words, I turned away from the written word and towards a more immediately lucrative career path in programming. I can't say for sure if any one of the several motivations I had back then took the fore, or if it was a dire mix of many things, including undiagnosed mental health issues, that pushed me towards that threshold. Regardless, it was a decision I made, and I alone shoulder the blame for the next twelve years of struggle, failure, and aimless meandering.
Yet, I never quite lost sight of that dream. I tried to maintain at least a semblance of writerdom, carving out words where I could. That is really what makes a writer, more than any sort of published success or positive reviews. The willingness to never give up. It was something absolutely necessary to maintain in the face of employers and creditors and clients. None of them gave an actual damn about my dreams, my frustrations, or what I was seeking to make my life better: it's all about the bottom line in those systems.
As bitter as I might be about time lost to what was ultimately a dead-end pursuit, I know that without my experiences, encounters, and endurance of those times, I would not be who I am today. I could have struggled just as long given my relative inability to sell myself, and my writing has developed during that time in spite of the workload. Provided I can maintain a proper level of motivation, I should be able to use my experiences and desire to avoid those dead ends to achieve the goals I have been striving for as long as I can remember.
Artists in general, and writers in particular, are iconoclasts. Molds and strict structures get broken. Work ethics and methods work in mysterious ways that baffle the bureaucrat and frustrate human resources. In the eyes of the strictly corporate world, writers should not be able to function properly, and yet they do, and sometimes even turn a profit while doing so.
Go forth and do likewise, writers! Make some businesspeople's heads spin. Work against the grind. And don't ever let the bastards, whomever they might be in your life, get you down.