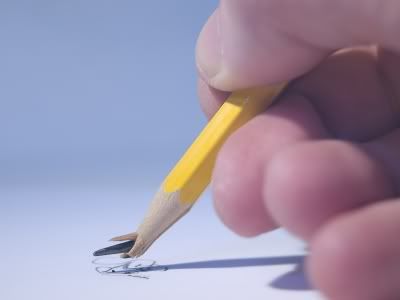 It isn't easy for a writer to realize, completely and utterly, that an idea of theirs isn't going to work.
This is especially the case if it's an idea they've had for years. You can make a good story out of just about anything, it's true. But if too many characters are in need of depth or development and proceeding from flawed or over-used premises to begin with, getting a fresh start can only take you so far. The more times you begin to start from scratch, only to be tripped up by questions and concerns and thoughts of "wait, this doesn't actually make sense," the more the truth begins to dawn.
And the truth is, I don't think I can save the story I was thinking of calling Godslayer.
Maybe if I had the skill and time to program it into a computer game of some kind, it could turn out differently. The fact of the matter is, while literature is overflowing with flawed but good-natured protagonists who lean more towards being scholars or 'nerds', the lion's share of gaming's leads are burlier, surlier, and more boring. Godslayer could work as an adventure game, a point-and-click exercise from days of old revitalized by the likes of TellTale Games, but as it stands, the story is pretty much dead in the water as far as I can tell.
Thankfully, I'm not starved for ideas. I'm moving forward with other projects. This year is going to be a busy one, and the plans I have for fiction are no exception. It's a shame that an idea I've had for years is ultimately going nowhere, but I'd rather be honest with myself and my readers about the quality of what I'm doing than try to keep polishing the same turd. If something old is going to stink up the place, the best plan is to ditch it and try something new.