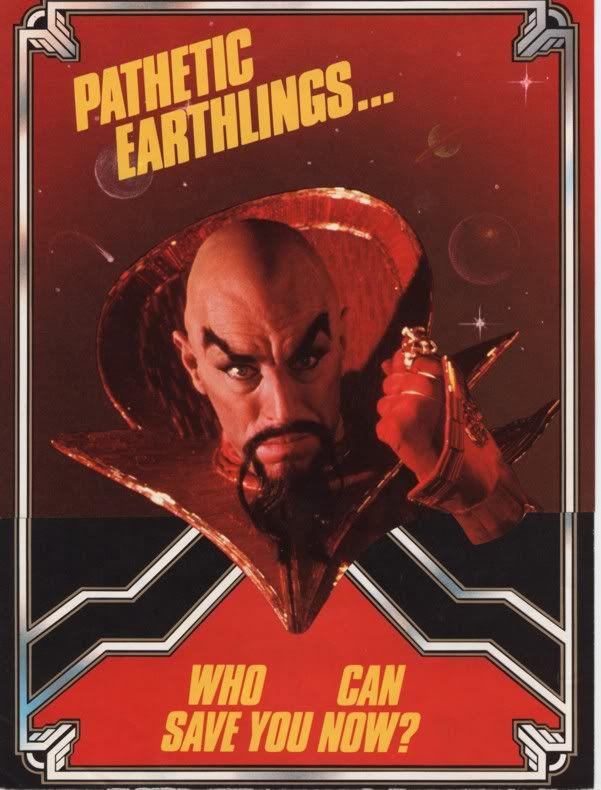 I'm a sucker for a good villain.
By 'good' I don't just mean extravagant malevolence. Ming the Merciless is a fun character, but he doesn't have a lot of depth to him. Remember, villains are people too. They have backgrounds, motivations, allegiances, and secrets just like anybody else does. Leave that out of your story and you risk losing audience members to disbelief.
It's one of the things I didn't get quite right in Cold Iron. The ultimate villain did not get a great deal of time. His motivations are somewhat shallow and his villainy is, for the most part, superficial. Being a mystery on one level, I did try to keep the identity of the villain somewhat ambiguous, but the trade-off meant I couldn't spend too much time expanding upon him. I don't think the story necessarily suffers because of this, but it is a criticism I agree with.
Approaching Cold Streets, I knew a new villain would be appearing, and I am taking the time to draw him out as a character before he engages in truly villainous behavior. I think people need to understand his mindset and motivation in order for me to illustrate why he, and others like him, are dangerous. But I also want to ensure he's fleshed out as a person. He has specific reasons for doing what he does, and his own way of approaching his challenges, things he will and will not do to get what he wants, and so on. He's not solely motivated "for the evulz"… he's a person, and I need to convey that.
I hope to get a bit further with the draft over the weekend, but I will have dayjob work to do so we'll have to see how things shake out.