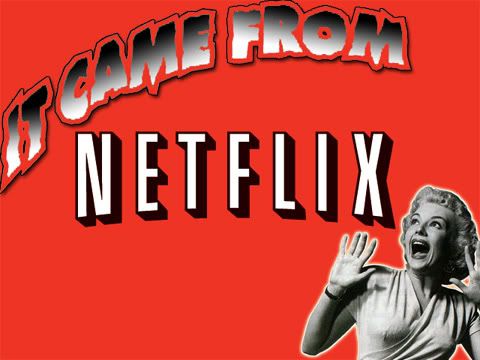 [audio:http://www.blueinkalchemy.com/uploads/killers.mp3]
We mix things up all the time. Mix some leftover pasta, meat, sauce and veggies together and you get goulash. Throw some tequila and frozen fruit in a blender, and you get margaritas! It's similar with fiction. Genres mix all the time. Action is mixed with comedy and comedy with romance. You might even throw some sci-fi, fantasy or steampunk in there if you're feeling bold, or you've had too much to drink in your latest binge in the wake of rejection letters.
It is possible, however, to mix things in wrong proportions. You can overpower a drink with too much booze, undersaturate your casserole with sauce or have too much going on in your story… or not enough. While Killers isn't suffering from a lack of genre and ideas, it is suffering from a lack of originality. And humanity. And humor.
We're introduced to Jen sandwiched between her parents on a flight to France after she's been dumped. As soon as they arrive, she meets Spencer. A few awkward silences and vague flirtations later, Jen and Spencer have a series of dates that lead to a happy marriage. Spencer moves back to the states and they start building a life together. But it turns out Spencer is a spy, or was and didn't fill out his exit paperwork properly. Since espionage employers are thoroughly unforgiving people, people start trying to kill Spencer and Jen, which not only threatens their lives but the future of their marriage. Oh, and this is all supposed to be really, really funny.
It must be said that Killers looks good, at least. It's hard not to with attractive leads. And the French scenery is gorgeous, too. It lifts a love of sumptuous European locales directly from any number of romantic comedies whose audience might have been duped into seeing this thing. The direction and cinematography are clean and straightforward, relying on jump cuts and by-the-numbers angles rather than slight-of-hand camera work and lens flares. While this works well for the film and captures the primary appeal of our actors, it's a very shallow form of attractiveness.
Here, check out ~70% of this film's appeal.
In fact, 'shallow' is a good word for Killers. It has about the same amount of substance in its narrative as a handful of potato chips has nutritional value. The writing, like the camera work, is strictly formulaic. The dialog is only slightly stilted, but that doesn't change the fact that it's assembled with toothpicks and held together with rubber cement. It's not what I could call 'solid'. At least in Spenser's case, it makes sense for him to be as stiff as he is. And Jen's dad is the most stoic of stoic dads. But everybody talks in this stilted, formula manner. It's really irritating, to me at least, and takes a lot of wind out of the sails of the would-be jokes.
The other main problem with Killers is that of its several blended genres, none of them are strong enough to work on its own. Now, this might be a necessary evil with a mish-mash like this, but it's difficult to be a romantic action comedy when the two leads are relatively flat cyphers, the action doesn't pop as it does in its contemporaries and the comedy isn't overly funny, for reasons I've already mentioned. At the very least, you want some chemistry between your leads, some truly punchy or funny lines or actually inventive action. When all of that is missing, you have a movie that's all appearance and no substance.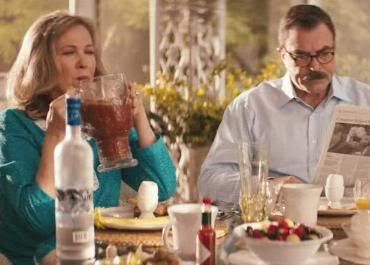 Mr. Selleck's moustache is unimpressed.
Finally, this has been done before. That isn't to say filmmakers can't take old ideas in new directions. But if you're going to do something new with a franchise or a concept, do something good with it.* The problem Killers faced even before it started in with the shallow dialog, formula plot and complete lack of spark is that we've seen this sort of thing done before, and better, in True Lies. And say what you want about Mr. and Mrs. Smith, at least Brad Pitt and Angelina Jolie had something approaching banter and chemistry. Ashton and Katherine seem more concerned about hitting their marks and twisting their faces into another iteration of dull surprise than they are about conveying emotion, let alone an original thought.
Killers feels like it was assembled by a committee of robots fed the criteria of what most American movie-goers are looking for: attractive stars, exotic locales, cheap laughs, gun fights and whatever passes for humor among their circle of friends. It functions, to be sure, but it's so derivative and dull as to be entirely skippable. Get True Lies or Mr. & Mrs. Smith from Netflix instead. The goal for a film like Killers is to at least partially be romantic, comedic or action-packed. Instead, we get a flaccid, hollow and thoroughly uninteresting flick that's devoid of passion, lacking in laughter and staggeringly boring.
Josh Loomis can't always make it to the local megaplex, and thus must turn to alternative forms of cinematic entertainment. There might not be overpriced soda pop & over-buttered popcorn, and it's unclear if this week's film came in the mail or was delivered via the dark & mysterious tubes of the Internet. Only one thing is certain… IT CAME FROM NETFLIX.
* Don't, for example, let squishy shallow humans take center stage when your flick's supposed to be about giant badass transforming robots.