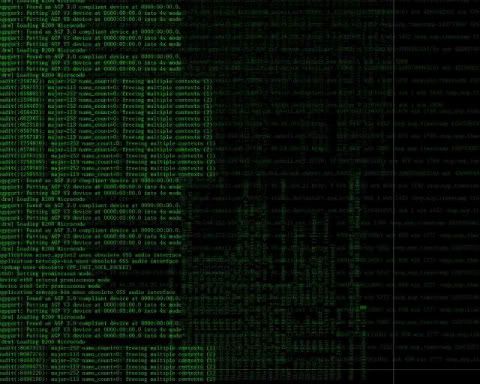 guest@blueinkalchemy:/$ make me a sandwich
What? No! Make it yourself!
guest@blueinkalchemy:/$ sudo make me a sandwich
Okay.
Eagle-eyed readers will see right away that I pretty blatantly stole that gag from xkcd, specifically from the unixkcd portion introduced on April Fool's Day. I've done this for two reasons. One, I have sudo command lines on the brain since I was wrestling with Ubuntu and Wine last night to get World of Warcraft working on my jalopy of a laptop. Two, I do in fact have a point to make about writing that this little joke illustrates.
The existence of writer's block is somewhat dubious. Sometimes it's easy for writers to say, "stop whining about being blocked up and just write something" when the subject comes up, and sometimes those same writers stare blankly at an empty document wondering what the hell they're supposed to type next. Sometimes this stare goes on for hours. Sometimes they just type "tits" over and over again. …Wait, maybe that's just me. Let's move on.
The point is, when the well of words seems to dry up, "sudo" yourself in some way. Do something you normally wouldn't. If you feel your weak point is dialog, write out a new conversation between the characters in the scene, even if they're arch-nemeses. Sure, Doctor Mercury has got Codpiece Johnson tied to a Table of Doom, but having them chat about drywall while she sets up the vivisection lasers will help you structure the verbal back-and-forth of two characters. Not normally into action choreography? Have ninjas burst into a room where the housewife is making breakfast for her kids. Those are her kids, man, and she has to protect them. That's a great time for her to re-discover her ancient and as-yet-unrealized potential as a mistress of kung fu.
You don't have to keep it after you write it. But it shakes off the cobwebs. Shifts you out of your comfort zone. Makes you think. It gets the creative wheels turning in your head again, and maybe a line of that drywall conversation or a bit from the epic ninja showdown in the kitchen will inspire you to go back to your original thought and carry you through another few thousand words.
I realize this isn't a perfect metaphor, but I'm trying to keep this blog at least tangentially about writing. I'm not done with Mega Man 10 yet, I haven't even imported my character for Dragon Age: Origins: Awakenings: Return Of The Son Of The Colons: This Time It's Personal and now Ye Olde Laptope is giving me guff about video compatibility. Hopefully I can keep the theme of writing advice going before my comments become completely inane.
guest@blueinkalchemy:/$ cat
You're a kitty!
…
Dammit.