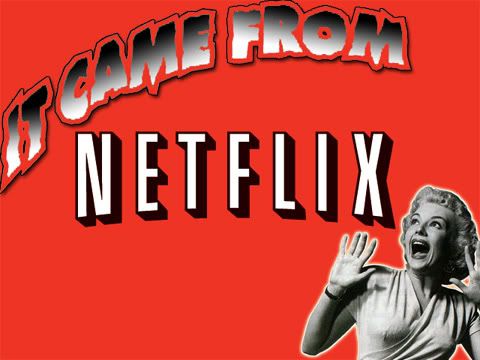 [No audio this week; RIP old headset. 🙁 ]
In 1990, American film audiences were clearly craving action films like Die Hard and Lethal Weapon over the ultra-macho likes of First Blood, Commando and the works of Charlie Bronson and Chuck Norris. Even in the groundbreaking days that set new standards for such entertainment, women were rarely more than plot devices that motivated our heroes. A little French film called Nikita, released in the U.S. with La Femme attached, would go about as far from the quasi-patriotic antics of the aforementioned muscle-bound men as you could get, and even today, the results are something else.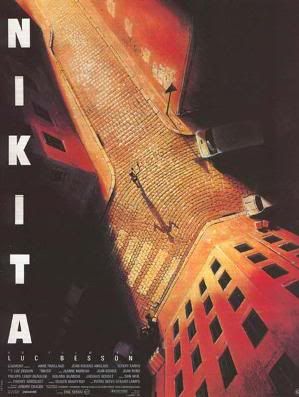 Nikita is a street tough and drug addict, and her fellow gang members break into a drug store to help her get a fix. When the cops show up, a deadly shootout ensues. Nikita basically sits it out, and when a cop approaches her, she shoots him in the head, killing him. Tried, convicted and sentenced to life in prison, Nikita is instead given an injection she's told will be lethal. When she wakes up, she's in an austere room and told she has a choice: she can occupy the grave that now is marked with her name, or she can submit to government training to become an assassin. She agrees to the training, and in the course of it emerges from the shell of a street tough into a new form of a beautiful, poised, polite and deadly young woman. Her training is hard, but her most difficult challenge does not emerge until long after it is complete: she meets and falls in love with a grocery store clerk who knows nothing about her past and gives her his heart without question.
There are stories that deal with the dehumanizing element of assassination, and how professionals can objectify the subjects of their work and, by extension, everyone and everything around them. La Femme Nikita goes one step further and encourages us to think of what it might take to rehumanize someone. First the grungy, caustic, drug-addled punk is transformed into a lethal killing machine in a cocktail dress and heels, and then again from there into a woman experiencing love, tenderness and trust for the first time. It's a violent and contemporary take on Pygmalion and The Taming of the Shrew, and the roots in these classics are quite evident even as it grows beyond them.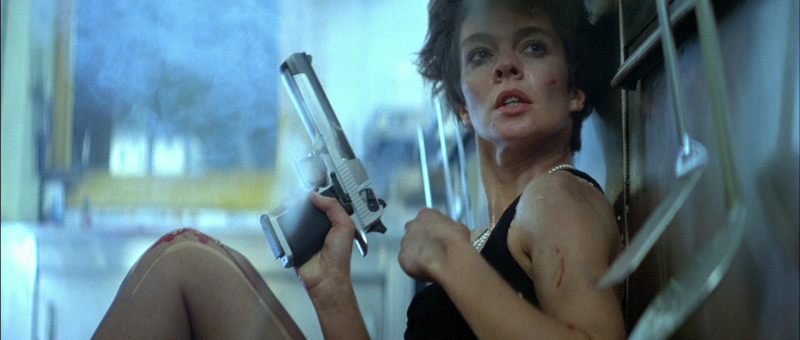 She'll make the bastards pay for the runs in her stockings.
Central to its success is the performance of Anne Parillaud as Nikita. The ways in which she changes with the atmosphere and motion of the film are stunning. When we first meet her, she's so driven, withdrawn and violent that it's hard to recognize her as anything but an belligerent urchin. Yet this same person sits in front of a mirror, being gently told what it is to be a woman, and it's like she transforms before our very eyes. She's poised, polite and focused instead of spastic, wild and ungrateful. And then, when she meets Marco, another change happens. She becomes vulnerable, uncertain and even a bit confused by things like earnest sweetness and unconditional love. Parillaud pulls off all of these changes with sublime grace and makes Nikita mesmerizing to watch from start to finish.
This film was one of the first by Luc Besson, the man who'd go on to give us The Professional and The Fifth Element. Even in this early work, we see him perform a great balancing act between clean, no-frills action shooting and somewhat crazy subject matter. It's also the second time we see him working with Jean Reno, before the pair would team up for The Professional based on the character Reno plays in Nikita. Despite the occasional explosion, there's no real sense of bombast or unnecessary melodrama here. The performances are nuanced enough to convey emotion and intent without any scenery needing to be chewed.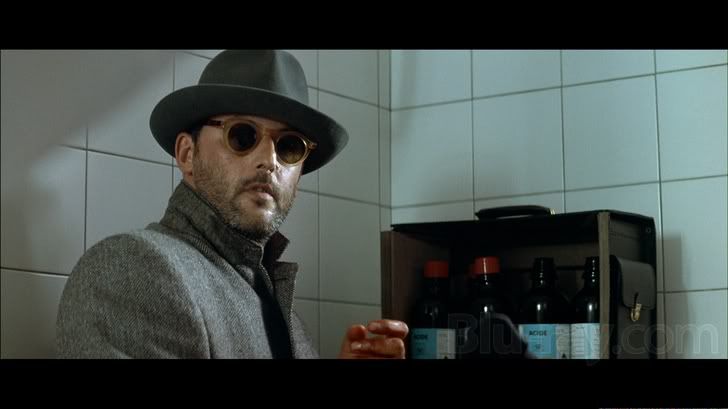 "I clean."
La Femme Nikita was the first real "girl with a gun" action movie to hit the mainstream, paving the way for women to take center stage in films and series where men would usually be in the lead. The film itself spawned an inferior American remake, Point of No Return, and a couple TV series of its own. But the original stands out because of the performance of the leading lady, the aplomb of its director and the truly heartfelt way in which its story comes to be told. And, thankfully, Netflix Instant gives us the original French dialog with subtitles instead of dubbing it. I highly recommend this one.
Josh Loomis can't always make it to the local megaplex, and thus must turn to alternative forms of cinematic entertainment. There might not be overpriced soda pop & over-buttered popcorn, and it's unclear if this week's film came in the mail or was delivered via the dark & mysterious tubes of the Internet. Only one thing is certain… IT CAME FROM NETFLIX.