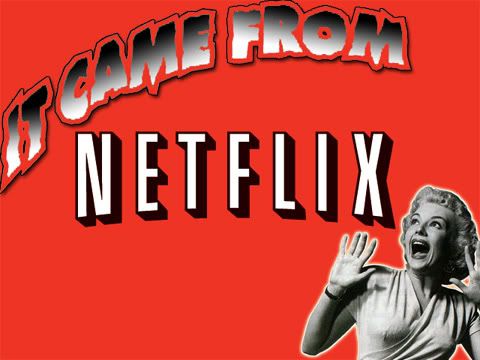 When it comes to iconic actors who frequently appear in films on crime & punishment, two of the foremost talents are Robert DeNiro and Al Pacino. They're both tough and manly actors with gravitas and grit in their performances, and they have a long history of delivering the dramatic goods. When they're in the same film, which is a rare occasion, there's an electric chemistry that can overcome a lot of cinematic blunders. Unfortunately, even this unique power isn't enough to take away the sting of mediocrity that comes from Righteous Kill. The film stars… well, DeNiro and Pacino, mostly, but also features John Leguizamo, Carla Gugino, Donnie Wahlberg, and Curtis "50 Cent" Jackson.
The film seems to be reliant on DeNiro and Pacino to hold the audience's interest. This is probably due to a story so thin I suspect it was written on rice paper. It's a plodding, straight-forward affair about long-time partners who are fed up with criminals managing to escape justice by one means or another. Rather than gather evidence and interrogate suspects Law & Order style, they resolve the situation by giving the perpetrators a lethal case of lead poisoning. It tries to be a character study on the origins and extent of a given person's thirst for revenge or justice, but the effort comes off as unoriginal. This is a story we've seen before, and it lacks the indy edge of The Boondock Saints or the over-the-top dark comic grittiness of The Punisher. It's procedural in more ways than one, and instead of interesting forensics or riveting plot twists, the writers put the responsibility of the story's motion on the shoulders of the cinema veterans.
This isn't to say that our two leading manly men aren't good. They do the best with their material, and considering who we're talking about, that's not insignificant. But there just isn't enough decent story for them to work with, and more than once they come off as uninterested in their own emotions and motivations. The same could be said for most of the supporting cast, as well, who are all talented but mostly turn in forgettable performances. They're not just phoning it in, here; they're phoning it in with a couple of tin cans tied together with string. The overall effect is a film that looks very appealing from the outset, but once it gets underway the viewer will more than likely find themselves waiting for it to end, provided they're not impatient enough to reach for the remote and hit "Stop."
Have you ever bitten into a strudel or Twinkie or other filled confection only to find somebody at the factory was asleep at the switch and there's only about half as much filling in the treat as there should be? And it's all on one side due to how it was shipped, leaving most of it empty and a little on the dry side? That's Righteous Kill. I spent most of the movie thinking, "I could be watching Heat instead of this!" Indeed, if I were to recommend anything here, it'd be to find something else to occupy your time other than Righteous Kill. For example, you could catch up on old episodes of "NCIS" or "Law & Order: SVU". Or read a book. Or do the laundry…
Josh Loomis can't always make it to the local megaplex, and thus must turn to alternative forms of cinematic entertainment. There might not be overpriced soda pop & over-buttered popcorn, and it's unclear if this week's film came in the mail or was delivered via the dark & mysterious tubes of the Internet. Only one thing is certain… IT CAME FROM NETFLIX.