It's been two years since I first went off on this particular rant. I've updated some text accordingly.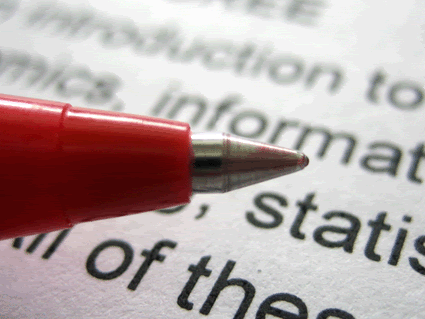 "[A] writing career is about putting a bucket on your head and trying to knock down a brick wall. It's either you or the wall."
Reality's a stone-cold bitch. That's why I mostly write fiction.
I identify first and foremost as a writer, not necessarily a programmer or a social media guru or mediocre gamer. As such I've come to accept several truths about myself.
Any emotional problems from which I actually suffer will be exacerbated by the short-sighted stubborn sociopathy inherent of being a writer.
If I take up writing as a full-time profession I am going to dodge debt collectors and utility bills even more than I do now. (Don't panic, family members, my knees are unbroken and will remain so. I'm just not dining on steak and drinking cognac. More like dining on pasta and drinking cheap pop.)
The longer I do not write full time and cram writing in whenever I can into the nooks and crannies of a packed schedule, fueled by whatever energy I can spare, the more my writing is going to suffer for it and the less likely I am to get published before I'm facing off against Gandalf and Dumbledore in a long white beard growing competition. Which I'll win because they're fictional.
While writing is an evolutionary process that requires several drafts, torrents of trial and error, and accepting that one's final effort might still be a flaming pile of poo, processes in the professional world are very different, and being writerly will rarely be tolerated long in the face of clients who want what they want yesterday for less than they want to pay. If you don't get something right the first time, there's the door, don't let it hit you on those fancy pants you thought you were wearing.
I am never, ever, for as long as I keep breathing, going to give up writing.
Sure, I'll be miserable more often than not. Who isn't? I've learned to seize and capitalize on my joy when I find it. The smile of a loved one. Pulling off a win in Hearthstone. Meeting fellow geeks in person instead of just over the Tweetsphere. The open road on a sunny day. Enforcing. A decent movie or video game with a coherent story and three-dimensional characters. My mom's cooking and my dad's laughter. Good pipe tobacco.
And finishing a story.
That's the hidden beauty of writing. If you do it right, you get to finish it multiple times. After your first draft, you go back and edit it. And when you get through the edit? Guess what, you finished it. Awesome!
Now go do it again.
Work, edit, revise, cross out, swear, drink, work, write, grind, swear, edit, DING.
In my experience it's not a case of diminishing returns. The next round of edits might not be as heady in its completion as the last, but it'll be different and it'll still be good. And let me tell you, it's a long hard road to get there.
Even if you do write for a living, you still have to produce. Instead of the aforementioned clients you have looming deadlines, a constant and gnawing doubt that your writing just won't be good enough and the cold knowledge that at least a dozen younger, hungrier and more talented penjockeys are just waiting for you to fuck up so they can take your place, and your paycheck. Pressure from clients or deadlines or those lean and hungry wolves becomes pressure on you, pound after pound after pound of it, and when you go home at night with even more words unwritten, you're going to feel every ounce of that pressure on your foolish head, and every word you haven't written will pile on top, each one an additional gram of concentrated dark-matter suck.
It's a love affair with someone who never returns you calls when you need them but always calls just when you think you can't take another day of this tedious, soul-eroding bullshit.
I said earlier I mostly write fiction. This, for example, isn't ficton. I wouldn't mind writing more recollections like this, but guess what, I'm not getting paid for it (I could be if somehting hadn't gone wrong with my ad block, thank you SO much for that, Google Ads). My movie & game reviews, short stories, commentary on geek minutae, Art of Thor series, IT CAME FROM NETFLIX!, the Beginner's Guide to Westeros? Not a dime. I don't write any of that because I get paid for it. I do it to entertain those couple dozen of you who cruise by here every day. I do it because I feel I've got something to say that hasn't quite been said this way before.
And yes, I do it because I love it.
It's in my blood and my bones. It keeps me awake at night more than bills or code or politics or Protoss cheese or ruminations on the Holy Ghost. And since I doubt I'm going to be getting rid of it at this point in my life, I might as well embrace it and make the most of it.
I'm going to suffer more hardship. I might have to move, or change jobs again, or go through some embarassing procedure because I tried to hock my words at passers-by on the train and had made one of the first drafts of my manuscript into what I felt was a fetching kilt (nae trews Jimmy) and a matching hat that may or may not have been styled after those conical straw numbers you see atop badass samurai in Kurosawa movies.
So be it.
Say it with me, writers.
I will not whine.
I will not blubber.
I will not make mewling whimpering cryface pissypants boo-hoo noises.
I will not sing lamentations to my weakness.

I am the Commander of these words.
I am the King of this story.
I am the God of this place.
I am a writer, and I will finish the shit that I started.

Amen.