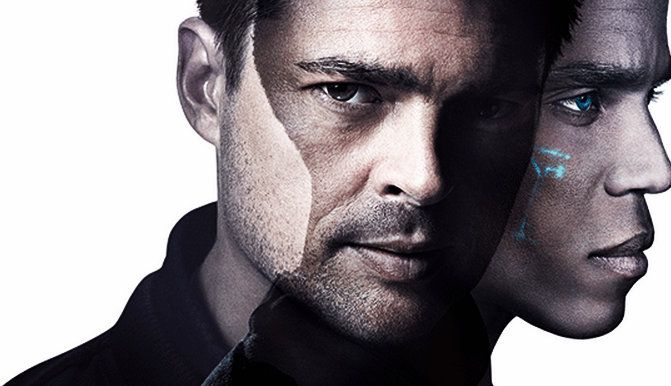 There was a lot that took me by surprise in 2013. Some surprises were good, and others were not so good. Rather than dwell on the negatives, I'd like to look back on some of the things that came along in both an unexpected and pleasant way, at least in the realm of entertainment.
In all honesty, I shouldn't have been as surprised as I was by Sleepy Hollow. I had already plowed through all of Supernatural, so I've already galvanized myself towards television dealing with all sorts of fascinating scenarios dealing with the unknown, the strange, and the mythical. It's especially been proven that this works even better for me when the characters are interesting and the storylines decently written. So, Sleepy Hollow fits that bill pretty effectively. I wasn't sure what I was expecting, really: the level of camp in the show is nowhere near as high as I thought it might be, the use of practical effects and sets is actually incredibly endearing and unique in a world inundated with CGI, and the diverse and talented hero cast keeps everything coherent and thoroughly watchable.
On the other hand, I really have no idea where Almost Human came from. Cyberpunk certainly hasn't gone anywhere, and while the show does seem to call back to the likes of Blade Runner and Deus Ex, it has an aesthetic and realization all its own. Like Sleepy Hollow, the core of the show is an excellent hero cast at the top of their game. The future envisioned by the show doesn't seem ridiculous, and many of the cool gizmos simply exist in scenes, instead of getting lengthy technobabble explanations. It feels like a living, breathing world, and the fact that it's populated with complex, interesting characters makes the show a must-watch for me.
However, I think the biggest surprise to me in 2013 was Pacific Rim. I knew the film would be a fun time at the movies, but I was thoroughly surprised at how good it is. Gulliermo del Toro probably could have skated by merely by virtue of the hook: giant robots fighting monsters with modern aesthetics and technology. However, Pacific Rim explodes with imagination and color, wrapped in the drive and atmosphere of classic supernatural disaster flicks like Independence Day or any given Godzilla movie, and features characters that aren't as one-note as they easily could have been. It tells a coherent and well-paced story, it has a killer soundtrack, it informs its characters through action instead of exposition, and yes, it appeals to the basic child-like desire to pilot a robot just as big as a giant monster so you can punch said monster in the face. I know it isn't perfect and I know it'll have its naysayers, but when I think about Pacific Rim, I can't help but smile. It's just too damn fun for me to dwell on its flaws, and I really can't wait to see it again.
What surprised you the most in 2013?