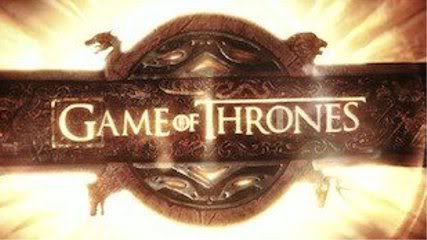 So the Game of Thrones season finale was last night. I'll be seeing it myself tomorrow night, but in the meantime I know a lot of people are hungry for more.
I'll just have to do my best to help.
I've added a new page, simply entitled 'Westeros', where I've indexed the Beginner's Guide posts and will be adding the snippets I write about Cadmon Storm. Those are non-canonical, as I've mentioned, but it should still help folks who actually read this stuff limp along until Spring 2012 when the series returns to HBO. I will also work on making the Guide posts easier to navigate one to the other.
Tomorrow Cadmon writes about leaving Storm's End, Wednesday is your regular Art of Thor feature, Thursday is a post on Magic the Gathering's Commander variant and Friday is the return of IT CAME FROM NETFLIX! with Killers, starring Ashton Kutcher.
Please to enjoy.